The story so far...
Boasting one of the largest private collections of plants globally & described as 'A Great Garden of the World' the entire collection features plants from every continent.
March 1st 2023, Minister for Rural and Community Development Heather Humphreys TD and Minister for Tourism, Culture, Arts, Gaeltacht, Sport and Media Catherine Martin TD officially opened Mount Congreve Gardens in Co Waterford to the public following a €7 million re-development. The project received €1.2 million in funding from Waterford City and County Council. It is the largest investment in a visitor attraction in Waterford and is aiming to attract over 86,000 visitors in 2023, rising to over 150,000 visitors annually by 2032.
THE STORY HAS JUST BEGUN…
Follow our journey as we continue to restore the magnificent 18th-century estate of Mount Congreve Gardens.
Our recent investments have transformed the estate, including the development of a state-of-the-art visitor centre featuring the Secret Garden Shop and Stables Café by The Pantry at CLIFF. We've also opened Mount Congreve House to the public for the very first time. Additionally, we've created two new interpretation rooms, three dedicated garden trails, and a wayfinding and interpretation program in the gardens. We've even developed a new eco-woodlands playground with dry toilets.
However, our work is far from finished, and we have several restoration projects ongoing. The Georgian Glass House, which dates back to 1840, is undergoing extensive restoration. The School of Horticulture is leading the restoration of the walled gardens, and we're also breathing life back into numerous follies, including the Chinese Pagoda and the Summer House.
Despite our progress, restoring an estate of this magnitude requires significant time, effort, and resources. That's why we value the contributions of volunteers and donations from the public. If you're interested in volunteering or contributing to the future of Mount Congreve Gardens, please don't hesitate to contact us.
We're excited to continue our restoration efforts and hope you'll follow our journey with eager anticipation. Your support means everything to us, as we seek to preserve this historic estate for future generations to enjoy.
REPAIRS OF THE GEORGIAN GREENHOUSE
We are thrilled to announce that we are undertaking essential repairs to the historic greenhouse at Mount Congreve Gardens. This beautiful structure dates back to 1840 and is a significant feature within the Walled Garden.
The restoration of the greenhouse holds great importance to us, as it will not only bring it back to its functional use but also provide an opportunity to potentially open it up to the public. We believe that this addition will enhance our tourism offering and provide visitors with a unique experience.
As part of the restoration process, we have enlisted the expertise of Queenstown Restoration. Their professional team will carefully remove the panels of the glasshouse and restore them in their workshop. This meticulous approach ensures that the original character and integrity of the structure are preserved.
In addition to the repairs, we are also considering the provision of a mobile café to serve visitors from the nearby Greenway. This will further enhance the overall experience for our guests and provide a picturesque spot to relax and enjoy refreshments.
We are excited to see the historic greenhouse regain its former glory and be a focal point within the gardens once again. Stay tuned for updates on this important restoration project, as we strive to preserve the rich history and beauty of Mount Congreve Gardens for future generations to enjoy.
THE WALLED GARDENS
We are also excited to invite you to follow the restoration of the historic Walled Gardens at Mount Congreve. For centuries, fruit and vegetables were grown in these gardens to support the estate, and we are dedicated to preserving and revitalising this important aspect of Mount Congreve's heritage.
The four-acre walled garden is home to a vast collection of fruit trees, including apples, pears and plums. These trees are an essential part of the estate's history and continue to bear fruit to this day. We are carefully cultivating and maintaining these trees to ensure that they thrive and produce quality fruit for the Stables Café for diners to enjoy.
In addition to the fruit trees, we are also working to restore the peach house, where peaches and nectarines were once grown, and the historic Georgian glasshouse, where pineapples were grown. This glasshouse is a striking feature of the gardens and a testament to the estate's rich history.
The restoration of the Walled Gardens is a process that requires significant investment and attention to detail. We are working to ensure that the gardens are restored to their former beauty and are once again productive. From the meticulous restoration of the structures to the nurturing of the fruit trees and vegetable beds, we are dedicated to bringing the Walled Gardens back to life.
We invite you to follow our progress as we continue this exciting restoration project. Whether you're a history enthusiast, a horticulture aficionado, or simply enjoy the beauty of gardens, we believe that you will be inspired by the work we're undertaking to preserve and share Mount Congreve's remarkable story.
THE HISTORIC GATE LODGE
The Gate Lodge at Mount Congreve, built in 1775, is part of a group of three lodges and traditionally served as accommodation for the gatekeeper responsible for maintaining the gateway and surrounding grounds. These gate lodges were designed to showcase the landowner's wealth and taste, often consisting of small dwellings with just a few rooms.
The historic gate lodge at Mount Congreve recently underwent renovations, which began in December 2022. The main contractor for the project is Hugh Maher, whose family has a long association with Mount Congreve House. Hugh Maher's father, Hughie Maher, served as a painter at Mount Congreve House from 1988 to 2012. Pat Maher, Hugh Maher's cousin, has been the Head of Maintenance at Mount Congreve House since 1988. Peter Maher, Hugh Maher's uncle, worked as a Master Carpenter at Mount Congreve House from 1977 to 2010. Jonathan Sinnott, brother to the Estate Manager Mr Ray Sinnott, is a specialist in period buildings and is involved as a painter and decorator in the gate lodge renovation project. Mr Ray Sinnott himself is the Project Manager, while Sara Dolan, the Commercial Director, was responsible for the interior design.
The renovation of the gate lodge involved various areas within the property. The kitchen, which was in poor condition, underwent a complete overhaul. It now features new electrics, heritage green cabinets, marble countertops, brass taps, and a light fitting with Smeg appliances. To maximise space and light, the Belfast sink was relocated to the window area. The small galley kitchen is intended for light continental breakfasts, picnic preparation for the Waterford Greenway, wine and cheese boards for supper, and BBQs during the summer.
A former bedroom was transformed into a charming supper room off the galley kitchen. This involved complete renovation with new flooring, electrics, and insulation. Antique pieces were added to furnish the room, including a Victorian Burr Walnut Supper Table from circa 1870 with a set of five Victorian mahogany chairs. A small six-arm Waterford Crystal chandelier was chosen to add grandeur to the space. The room was modernised with a green floral earthenware range from Zara Home and luxurious, heavyweight plush velvet curtains from Next.
In the living room, the original stone walls were uncovered and repointed, creating a warm and inviting space for guests. New electrics, ceiling, and flooring were also installed. To provide a focal point, handcrafted panelling was incorporated into the design. A 'green energy' bioethanol stove, known for its carbon-neutral characteristics, was sourced to further enhance the room's ambience.
The master bedroom received cosmetic work, including the installation of new window glass and electrics. To create a luxury space full of character and warmth, a French 19th-century corbeille bed was purchased. The colour scheme of the room was inspired by a hand-woven, French vintage wall hanging, incorporating various tonalities of greens and textures such as velvet, marble, crystal, and brass to achieve an eclectic feel.
The guest bedroom underwent cosmetic work and now features Waterford Crystal sconces and a French Corbeille bed, creating a serene sanctuary for guests.
The bathroom, which was in poor condition, underwent a complete overhaul. It now includes new electrics, plumbing, flooring, and tiles. The bath was removed and replaced with a walk-in shower and a space-saving Edwardian vanity. A medium-level traditional toilet was also added to the renovated bathroom.
The newly renovated Gate Lodge at Mount Congreve now boasts a fully fitted galley kitchen with marble countertops, a living room with a 19th-century French walnut fold-out day bed, two mustard wingback armchairs, a Smart TV, an antique bio-ethanol stove, and a bathroom complete with a walk-in shower.
OUR AMBITION
Develop a tourism destination which attracts 150,000 visitors annually.

Enhance the visitor experience to these gardens and planted woodlands which are of international importance 

Invest in the plant collection

Invest in the underdeveloped assets on the Estate to generate additional employment and revenue opportunities as well as increased visitor numbers. 

Create new retail, craft and food opportunities, along with an incubation hub for new enterprises. 

Create new research and educational opportunities. 

Ensure that the key principles of environmental sustainability, accessibility, education and inclusion are applied to every area of the project.

Renovation and upgrade of Mount Congreve House to secure its long-term future and provide for public access.

Upgrading of the apartments & cottages to provide high-quality tourist accommodation. 

Development of the farm yard 

Enhancement of the grounds and existing paths to facilitate improved accessibility and increased visitor numbers
HOW CAN YOU HELP?
Thank you for considering making a donation to the Mount Congreve Trust. Your generous contribution will have a significant impact in ensuring the future of Mount Congreve Gardens for generations to come.
Donations play a crucial role in supporting the ongoing restoration and maintenance efforts of the gardens and estate. Your support will directly contribute to preserving the historical significance, beauty, and cultural value of Mount Congreve Gardens.
Every contribution, no matter the size, is deeply appreciated and will be used wisely to sustain and enhance this remarkable heritage site.
Restoring and maintaining an extensive estate like Mount Congreve Gardens requires substantial resources, and your donation will go towards critical initiatives such as ongoing restoration projects, conservation efforts, educational programs, and the creation of an enjoyable visitor experience.
We sincerely thank you for your support and for recognising the importance of preserving this unique treasure. Your donation will contribute to the long-term sustainability and continued enjoyment of Mount Congreve Gardens by visitors from around the world.
VOLUNTEER YOUR TIME
Thank you for your interest in volunteering your time for the restoration of Mount Congreve Gardens. We greatly appreciate your willingness to contribute to this important project.
There are several areas where volunteers can make a significant impact, including the gardens, visitor centre, and Mount Congreve House. Whether you have a green thumb, enjoy interacting with visitors, or have a passion for preserving historical spaces, there's a role for you.
In the gardens, volunteers have the opportunity to assist with various tasks such as planting, weeding, pruning, and maintaining the overall beauty of the landscape. Your time and effort will help ensure that Mount Congreve Gardens remain a stunning and vibrant attraction for everyone to enjoy.
At the visitor centre, volunteers play a vital role in welcoming and assisting visitors. From providing information and answering questions to helping with ticketing and retail operations at the Secret Garden Shop, your friendly presence will enhance the visitor experience.
For those interested in history and heritage, volunteering at Mount Congreve House offers a unique opportunity. You can assist with guided tours, share the fascinating stories behind the estate's rich history, and help maintain the house as an inviting and informative space for visitors.
To express your interest in volunteering, please contact us with your availability, skills, and areas of interest. Our team will be happy to provide you with further details and discuss how your talents can contribute to the restoration of Mount Congreve Gardens.
Once again, we thank you for considering volunteering your time and being part of this exciting restoration project. Your dedication and support are truly valued as we work towards preserving and enhancing this exceptional heritage site.
---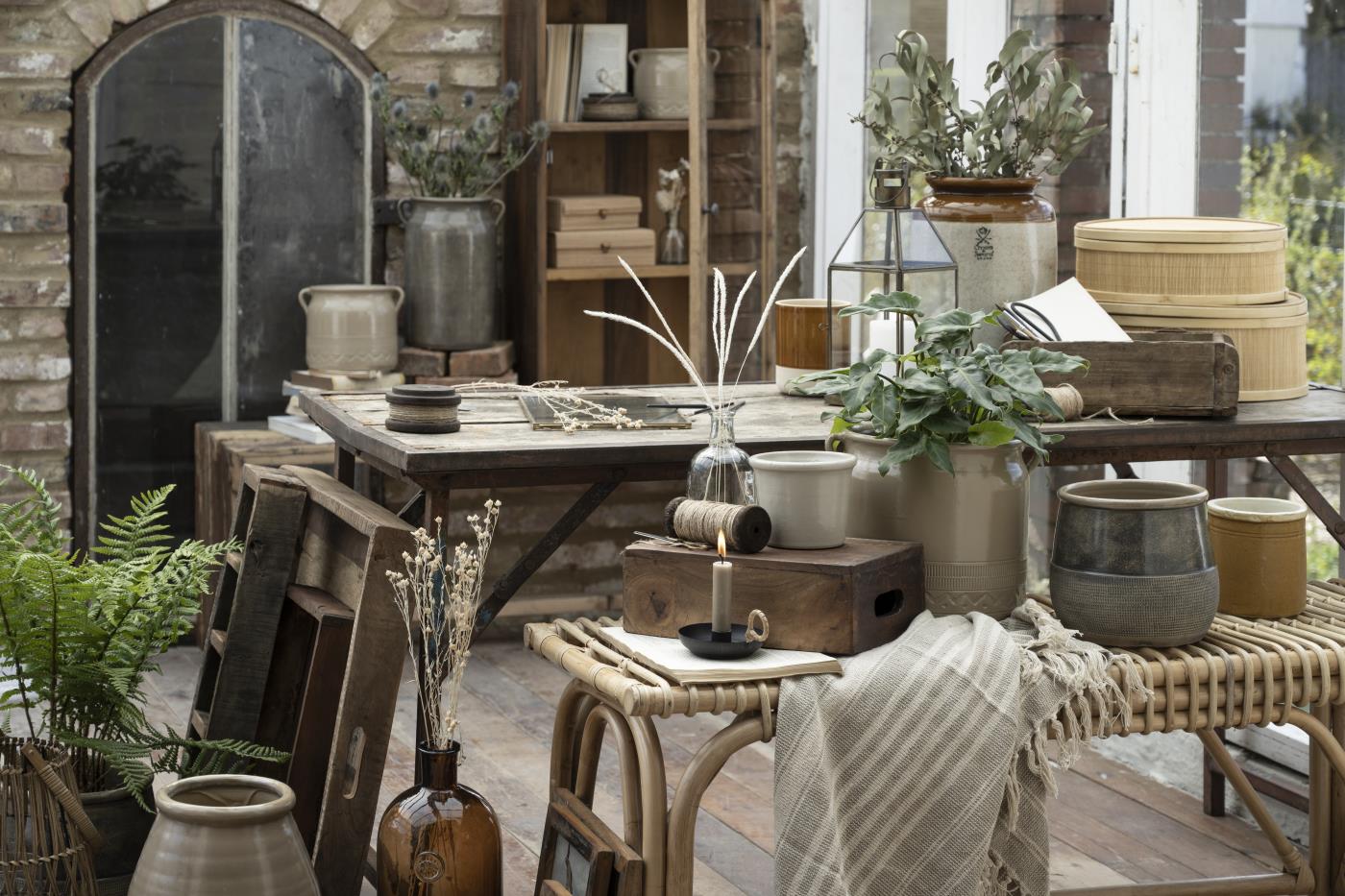 The Secret Garden Shop
Bring Gifts and Plants home
Located in the heart of the world-renowned Mount Congreve Gardens, the Secret Garden shop offers a unique range of gift ideas inspired by the beauty of nature and the gardens.
Shop now