PET-FRIENDLY AREAS AND GUIDANCE
Please note that due to the biodiversity of the estate pets are not allowed into the main gardens.
Dog owners will love our new pet-friendly Wetlands Walk located at the entrance to Mount Congreve but unfortunately, due to the biodiversity of the estate, the only pets allowed into the main gardens are registered guide dogs. Your dog must be accompanied by a responsible person and under effective control at all times. Pets must wear a leash at all times. Waste must be picked up immediately and properly disposed of. Read on to find out where you can bring your dog while at Mount Congreve.
VIEW MAP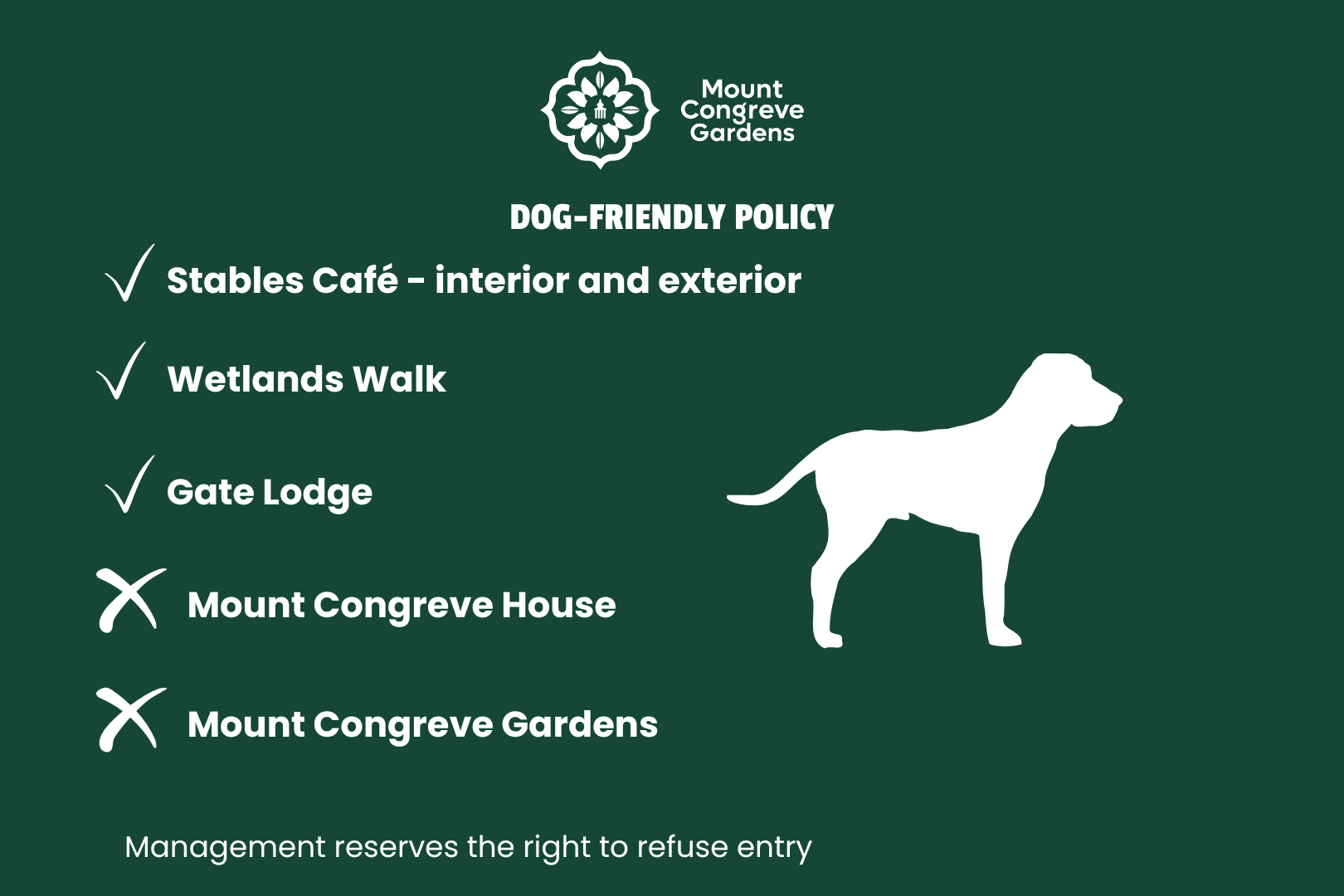 Walking your dog at Mount Congreve
The Wetlands Walk at Mount Congreve Gardens is our designated pet-friendly space.
Home to over 20,000 plants, our wetlands facilitate a range of important ecosystem services, such as;
– Carbon sequestration
– Facilitation and support of biodiversity
– Removal of pollutants from circulation
– Protection from flooding & storms
– Absorption and storage of water
VIEW MAP
STABLES CAFÉ
Dining with your four-legged friend
The Stables Café is the perfect place to enjoy a taste of the countryside.
The Stables Café is dog-friendly. However, dogs must wear a leash and be under the control of their owners at all times. Dogs must not cause a disturbance to other patrons. Water bowls are provided upon request.
While you're there you can also take the opportunity to browse our pet-friendly section in the Secret Garden shop. Discover more here
VIEW MENUS