A Rustic Countryside Retreat
Stay on the grounds of an 18th-century estate
Voted one of the best places to stay in Ireland - Irish Independent Fab 50. Located in the heart of the lush Waterford countryside, on the grounds of the historic 18th-century Mount Congreve estate, this tastefully restored gate lodge is the perfect choice if you're looking for a luxury self-catering stay in Ireland.
The Interior
Originally built in 1775, the newly renovated Gate Lodge at Mount Congreve is home to a fully fitted galley kitchen with marble countertops, a living room with a 19th-century French walnut fold-out day bed, two mustard wingback armchairs, Smart TV, an antique bio-ethanol stove, and a bathroom complete with a walk-in shower.
With two cosy double bedrooms (sleeping up to four adults*), the Gate Lodge is the perfect choice if you're looking for a luxury self-catering stay in Ireland.
– Two double bedrooms
– Fully fitted and equipped small galley kitchen
– Separate dining room 
– Inviting living room with antique bio-ethanol stove
– Private Garden
– Smart TV, and radio
– WiFi
– Fridge with complimentary water
– Welcome basket on arrival
– Bathroom with shower
– Toiletries 
– Access to the Main Reception
– Complimentary access for all residents to Mount Congreve Gardens with unprecedented 'after-hours' access
– dog-friendly (up to two dogs)
* In order to serve its very purpose the Gate Lodge is located close to the main road, and as such we do not recommend to children under the age of 12 years.
The History
The last house in Ireland to employ liveried servants, Mount Congreve House was built by the renowned Waterford architect, John Roberts in 1760.
It is reported that this Gate Lodge – one of three, was built later in 1775. Typically Gate Lodges served as accommodation for the gatekeeper who besides being available to open the gates at any time, was also required to keep the gateway and the surrounding grounds in order.
Designed to give an initial impression of the landowner's wealth and taste, Gate Lodges were often small dwellings and sometimes consisted of only two rooms. This detached five-bay single-storey gate lodge still retains some original features such as cast-iron rainwater goods and square-headed window openings with cut-stone sills, and cut-limestone surrounds.
Photo credit www.nli.ie
The Location
Situated on the Waterford Greenway, a short ten-minute drive from the heart of Waterford City and minutes away from the coast, this charming lodge offers a luxury self-catering stay.
Not only is the Gate Lodge located on the grounds of Mount Congreve Estate – home to one of the 'Great Gardens of the World'  but it also is centrally located for Waterford's finest beaches, historic towns, gardens and places of interest.
Things to Do
Spoilt for choice 
The Gardens:  Mount Congreve Gardens comprise of seventy acres of intensively planted woodland, a four-acre walled garden and 16 kilometres of walkways and are a haven for plant and history lovers alike. Planted on a slight incline overlooking the River Suir, Mount Congreve's entire collection consists of thousands different trees, plants and shrubs.
Ambrose Congreve's passion for his spectacular garden is still evident today, view the extensive collection of plants, shrubs and flowers including rhododendrons, magnolias, camellias and flora from every continent in the world.
Take incredible pictures at the colourful Chinese Pagoda, stop off at the Classical Temple, check out the rock waterfall and see the stunning Georgian glasshouse.
Beaches:
– Tramore: 16km
– Copper Coast: 18km
Culture:
– Award-winning Waterford Treasures – Five Museums in the Viking Triangle: 15km
– Waterford Crystal: 15 km
– Lismore Castle Arts and Gardens: 59km 
Adventure:
– Waterford Greenway – on our doorstep 
Dining:
– Stables Café located on the grounds of Mount Congreve Gardens
– Bishops Palace Café: 15km
– Everetts Restaurant: 15km
Rates
Our rates are per night (minimum stay of two nights) and include a welcome hamper on arrival and complimentary access to Mount Congreve Gardens during normal opening hours. Prices vary according to the season.
From 195 eur per night to 270 eur per night depending on the season.
A minimum two-night stay applies.
---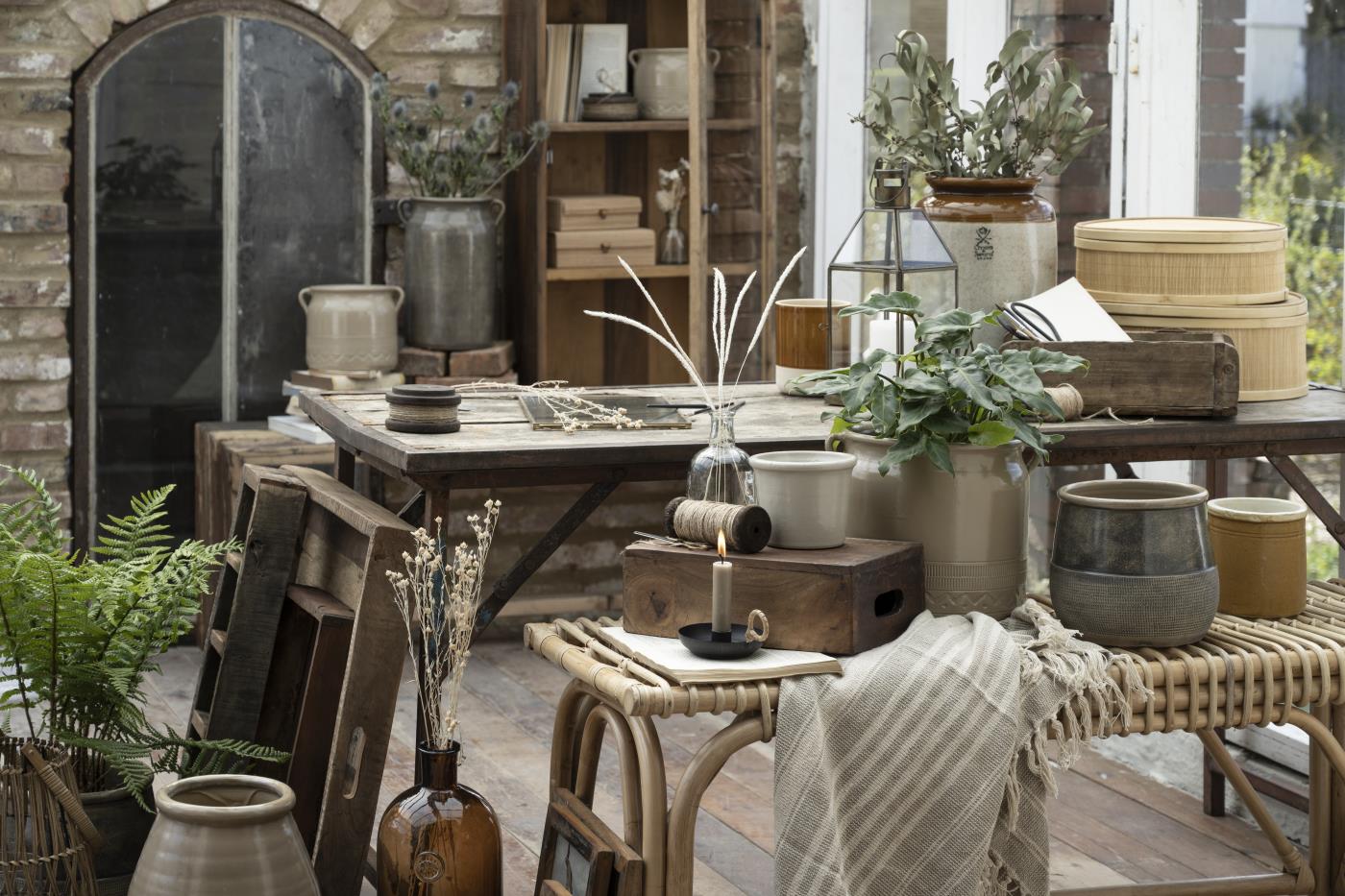 The Secret Garden Shop
Bring Gifts and Plants home
Located in the heart of the world-renowned Mount Congreve Gardens, the Secret Garden shop offers a unique range of gift ideas inspired by the beauty of nature and the gardens.
Shop now