The Greenhouse Juice Bar
Located on Waterford Greenway - it has all the ingredients you need for the perfect pithstop(!)
PUMP THE BRAKES
Whether your walking or cycling the Waterford Greenway, the greenway entrance at Mount Congreve is the ideal place to take a well-earned break. Immersed in nature and boasting magnificent views of the River Suir, it's home to our new Greenhouse Juice Bar. Park your bike, grab a cold-pressed juice and some healthy snacks – then relax! The Greenhouse Juice Bar offers the very best of Irish and local artisanal suppliers from Feighery's Farm Beetroot Juice to Flahavan's Oaty bars – plus much more. While you're there why not take the opportunity to visit one of the great gardens of the world?
VIEW GREENHOUSE JUICE BAR MENU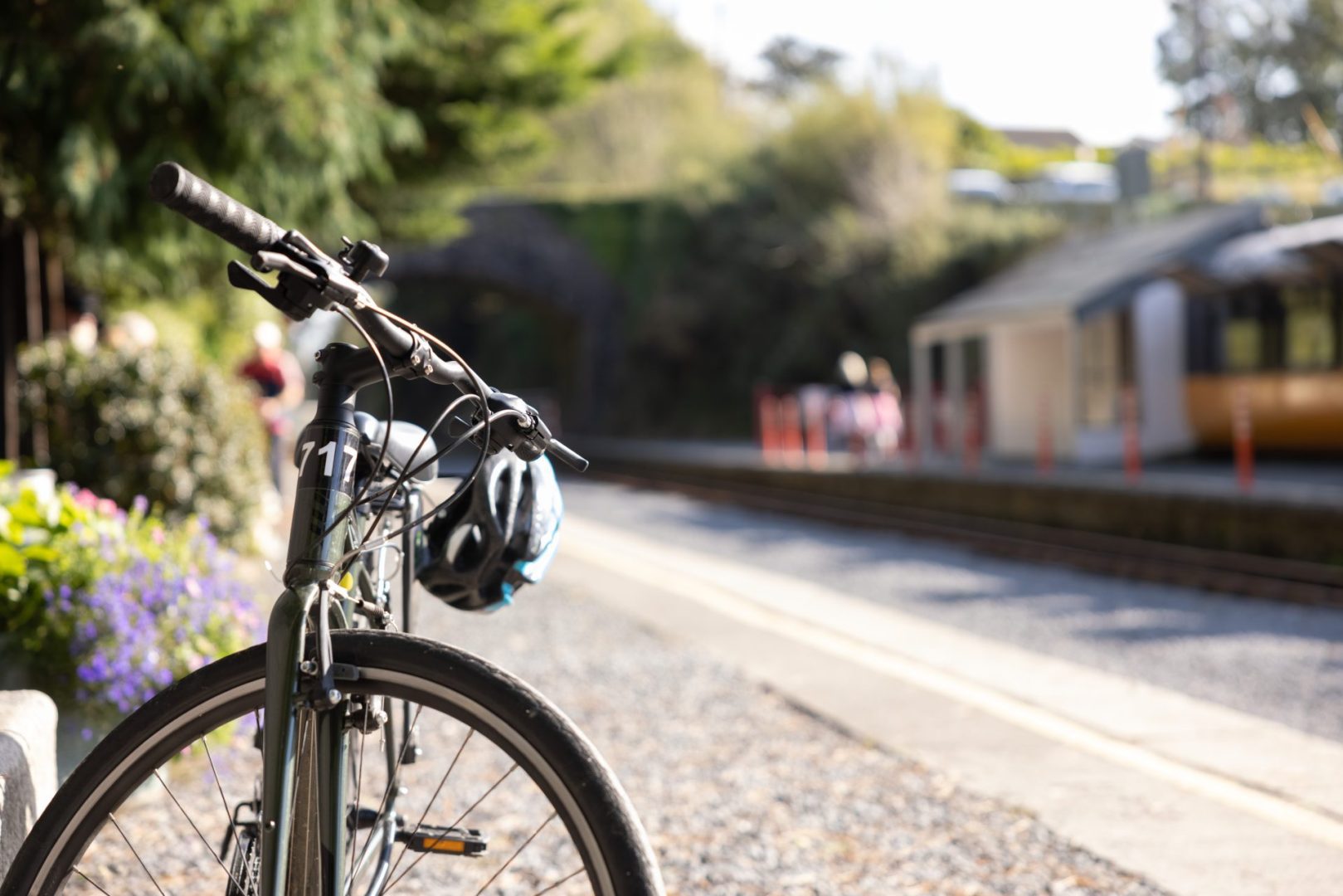 Mount Congreve's Greenway entrance
The award-winning Waterford Greenway is a spectacular 46km off-road cycling and walking trail along an old railway line between Waterford and Dungarvan, a beautiful journey from river to sea. Whether you start your journey in Dungarvan or Waterford city, Mount Congreve Gardens is the perfect pitstop on your journey.
The greenway entrance is open as follows:
March, April, May, June, September: 10:00 am – 3:00 pm (last entry). Last Greenway exit is at 4pm.
July & August: 10:00 am – 6:00 pm (last entry). Last Greenway exit is at 7pm.
By bike or on foot: You can enter Mount Congreve Gardens at this point of the Greenway –  View on Google Maps 
Please pre-book your Garden Ticket online here as this is a cashless entry point. Members, please ensure to bring your membership card.
Disembark your bike, approach our ticket kiosk where your ticket will be redeemed by a member of the Visitor Experience team.
By car:
Due to a limited number of spaces, Greenway parking facilities are not available at Mount Congreve. Please ensure you park in the nearby Kiloteran Greenway Carpark which is less than a 5-minute cycle to Mount Congreve –  View Directions. Please follow the steps above should you wish to enter Mount Congreve.
Please note the following:
 – This is a ticketed entry point. If you wish to visit the Stables Café or Secret Garden shop, please use the main entrance to Mount Congreve.
 – We can not permit dogs to enter at this point.
 – Cyclists are not permitted to bring their bikes into the gardens.
Killoteran to Kilmeaden – 3km
If this is your first excursion on the Waterford Greenway, the Killoteran to Kilmeaden section is ideal, if you've got small in kids in tow or you just want to start with a short stretch, it's the easiest 3km of the Waterford Greenway.
Beginning close to Mount Congreve Gardens with our world-class collection of Azaleas, Camellias and Rhododendron, this stretch provides beautiful views of the River Suir and its wildlife – look out for heron, otter or the bright blue flash of the kingfisher! You will pass the atmospheric ruins of the 17th-century Kilmeadean Castle which was taken by Cromwell's forces in 1649. A highlight of this section of the Greenway is a journey on the Waterford Suir Valley Heritage Train, which you can get at Kilmeadean Station and which provides spectacular views of the valley which are only accessible by train.
Kilmeaden to Kilmacthomas – 13.5km
This section of the Greenway brings you deeper into County Waterford's lush rural landscape with the majestic Comeragh Mountains coming into view as you approach Kilmacthomas. Heading west from Kilmeadan Station, you will pass the romantic gardens and small contemporary art gallery at Fairbrook House. Look out for the chimney stack of Fairbrook Mill – an 18th-century paper mill which became a woollen mill in later years.
Kilmacthomas Workhouse was one of 163 workhouses built throughout Ireland from the 1840s to the early 1920s to house Ireland's destitute families. Today it is a thriving business centre and has a cafe and a great burger joint to feed all the hungry cyclists!
A further 1km brings you to Kilmacthomas Village itself.