Take a Green Prescription
Our unique and stunning location offers a perfect opportunity for your employees to recharge, relax, and rejuvenate in nature.
By prioritising employee well-being, we ensure that team members are happy, healthy, and motivated. This directly translates into better productivity, increased engagement, and reduced stress levels, creating a positive work environment and contributing to the success of your business. Our wellness events, such as guided walks, yoga or meditation sessions, and educational workshops, provide additional opportunities for your employees to prioritise their health. These activities not only promote physical and mental well-being but also create a sense of community and camaraderie among team members.
CORPORATE WELL-BEING PROGRAMME
We are excited to introduce our corporate well-being programme at Mount Congreve Gardens, designed to promote the health and wellness of your employees while providing a unique and rejuvenating experience.
Corporate Memberships: By offering your employees corporate memberships to Mount Congreve Gardens, you provide them with access to our stunning gardens throughout the year. This allows them to escape from the demands of work and immerse themselves in the beauty of nature, promoting relaxation and stress reduction.
Discounts are available for bulk purchases.
EXCLUSIVE WELLNESS EVENTS:
We organise exclusive wellness events tailored for corporate groups. These events can include guided walks in the gardens, yoga or meditation sessions, and educational workshops on topics such as mindfulness, stress management, and healthy lifestyle habits. Our experienced facilitators will ensure that your employees leave feeling refreshed and inspired.
FOREST BATHING EXPERIENCES
Forest bathing is a practice that involves immersing yourself in nature to enhance well-being. Our forest bathing experiences, led by Lifestyle Medicine GP, Dr. Mark Rowe and our Forest Bathing Guides, provide a unique opportunity for your employees to connect with nature, reduce stress levels, and improve overall mental and physical health. It is a rejuvenating experience that promotes self-care and emotional well-being.
TEAM BUILDING ACTIVITIES
We offer fun and engaging team-building activities within the garden setting. These activities can include scavenger hunts, garden challenges, or collaborative gardening projects. They not only foster teamwork and communication but also provide an opportunity for your employees to unwind and bond in a serene and inspiring environment.
HEALTHY DINING OPTIONS
As part of our corporate well-being programme, we provide healthy catering options for corporate events and gatherings held at Mount Congreve Gardens.
Our hospitality and culinary partners CLIFF, feature local produce from Waterford County, offering guests a taste of the region's finest ingredients. This emphasis on local sourcing promotes sustainability by reducing transportation and supporting local communities and suppliers. CLIFF is comprised of well-known Irish hospitality brands including; Cliff House Hotel, MICHELIN-starred House Restaurant, Cliff Beach House and Urchin in Ardmore along with the enchanting Cliff at Lyons estate in Kildare.
CLIFF's menu changes with the seasons, showcasing the produce that is freshest and most abundant at different times of the year. This practice demonstrates a commitment to sustainability by using ingredients that are in season and reducing reliance on imported produce.
Employee Wellness Programme
---
Our Ethos
Our ethos is to be as sustainable as possible by using fresh produce from our walled garden and working closely with our gardeners to provide you with healthy seasonal produce. By doing so, reduce our carbon footprint, food waste, and provide natural food free from additive and chemical preservatives whilst supporting artisan producers from Waterford and the island of Ireland. During the summer months, we sell homegrown tomatoes, potatoes, cucumbers and much more.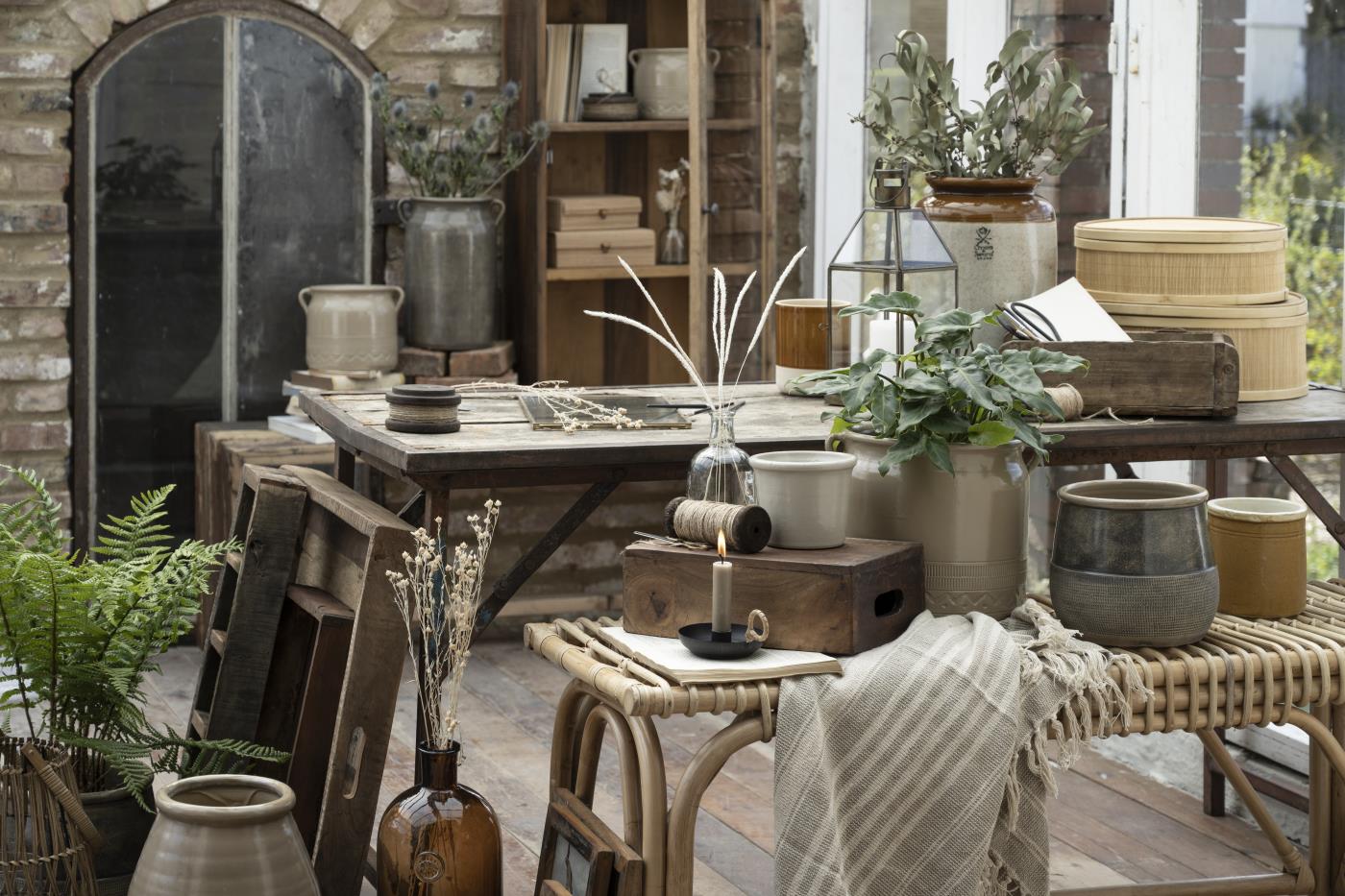 The Secret Garden Shop
Bring Gifts and Plants home
Located in the heart of the world-renowned Mount Congreve Gardens, the Secret Garden shop offers a unique range of gift ideas inspired by the beauty of nature and the gardens.
Shop now