Events
West Waterford Festival of Food | Breakfast
---
West Waterford Festival of Food invite you to join their Breakfast event, sponsored by Flahavan's, in the beautiful Chinese Room in Mount Congreve House. Chef Kevin Byrne, of the Stables Café located at Mount Congreve Gardens, will prepare a gourmet breakfast for you using the highest quality locally-sourced ingredients including Flahavan's wholegrain oats, milled in Kilmacthomas Co. Waterford. Served in the stunning Chinese Room, the buffet style breakfast will kick off the festival in style and provide plenty of oat-based goodness for good measure. Breakfast will be followed by a talk by Evie Flynn on how food influences mood. After breakfast, you are invited to spend an hour enjoying the gardens at Mount Congreve. Evie Flynn is a Nutritionist and Psychotherapist. Her interest is in the connection between the brain and the gut and vice versa. In her talk she explores the effect of food on mood, immune system, and self-esteem. Her new book to be launched at the Food Festival provides self-support practices and recipes for a healthy lifestyle.
www.evieflynn.com/Nutrition
www.instagram.com/leanforlifenutrition
Want to see more?
Other events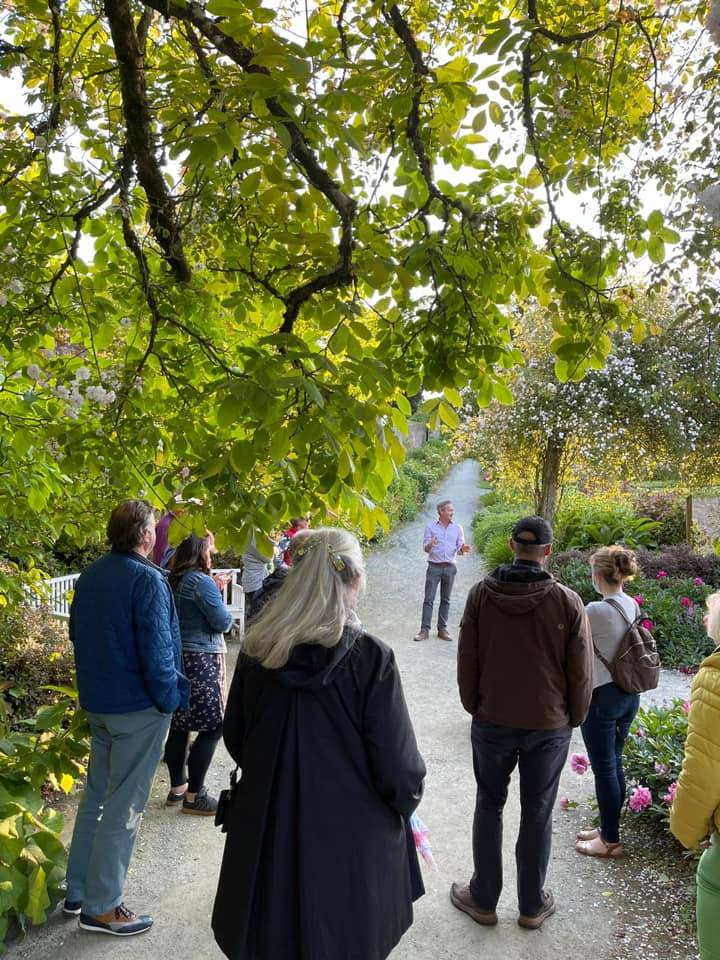 Events
Thursday Tours
Experience Mount Congreve's gardens through the eyes of an expert. Every Thursday, March - September at 2:00 pm(weather permitting) join us for a scheduled guided tour of the gardens. Meet at Mount Congreve House and you will be joined by one of our Expert Gardeners. Follow their passion for gardening as they share first-hand secrets and world-class, innovative techniques that have been passed down through generations. Learn how the walled gardens were laid out to create a natural airflow to protect against frost and disease, how the rotation of crops for the best care of the soil has been passed down since 1760, how integrated pest control systems enable plants to thrive organically! Discover the secrets of Mount Congreve's world-class garden on this rare opportunity to learn from one of its resident experts.
---
Events
Easter Trail
Are you looking for a fun-filled family day out over the Easter weekend? Enjoy an Easter Trail in the beautiful grounds of Mount Congreve Gardens, in partnership with the children's foundation Juniors for Juniors. 
---