Steeped in History
Christmas Opening Hours

Thurs – Sun from 9:00 am to 5:00 pm,  1st Dec – 7th Jan
Step back in time and experience the Christmases of days past at Mount Congreve. Imagine an enchanting Christmas setting, filled with the scents of mulled wine and cookies, the sounds of festive carols, and the romance of an enchanted forest. This Christmas, at Mount Congreve we're inviting you to enjoy our winter magic as nature takes centre stage. Enjoy festive afternoon teas, wreath-making workshops as well as our Christmas shopping nights in the Secret Garden shop.
FESTIVE AFTERNOON TEA AT MOUNT CONGREVE GARDENS
Enjoy some old-world charm and visit Mount Congreve Gardens this Christmas for Festive afternoon tea in the beautifully restored Tack Room. Surrounded by gardens, trees, birds and wildlife, our afternoon tea is served on three-tier cake stands with crisp white linen, Irish silverware, and fine bone china. Sit back & relax while enjoying freshly prepared finger sandwiches, scones and decadent pastries in the warm country estate surroundings.
Our afternoon tea is an experience you won't want to miss when visiting Mount Congreve Gardens this Christmas.
To avoid disappointment pre-booking is required with a minimum of 24 hours' notice
We are now accepting Festive Afternoon Tea bookings for 24th November – 7th January – Thurs – Sun.
Please advise of any dietary requirements at the time of booking
Duration: 1hr 45
CHRISTMAS PARTIES
At Mount Congreve Gardens, we invite you to step into a world of winter magic and experience the enchanting traditions of Christmases past. Our goal is to immerse you in a truly magical Christmas setting, where nature takes centre stage and the atmosphere is filled with joy and nostalgia.
As you stroll through our gardens, you'll be captivated by the twinkling lights that adorn the trees and pathways. The air will be filled with the enticing scents of mulled wine and roasting chestnuts, evoking a sense of warmth and holiday cheer.
To add to the enchantment, you'll be serenaded by the sounds of festive carols, creating a harmonious backdrop to your visit. The combination of beautiful surroundings, delightful aromas, and joyful melodies will transport you to a bygone era, where Christmas traditions were cherished and celebrated.
For corporate Christmas parties, we offer a venue with a difference. Surprise and delight your colleagues or clients by hosting your party in the enchanting surroundings of Mount Congreve Gardens. Whether you're looking for a grand celebration or an intimate gathering, our team will work closely with you to create a memorable event that captures the spirit of the season.
If you're feeling creative, we also offer wreath-making workshops where you can learn the art of crafting your own beautiful and unique Christmas wreaths. Guided by experts, you'll use natural materials and foliage to create stunning centrepieces.
Step into a world of winter magic at Mount Congreve Gardens, where nature takes centre stage and the traditions of the past come to life. Contact us to discover how you can be part of our festive celebrations and create cherished memories with your loved ones this holiday season.
---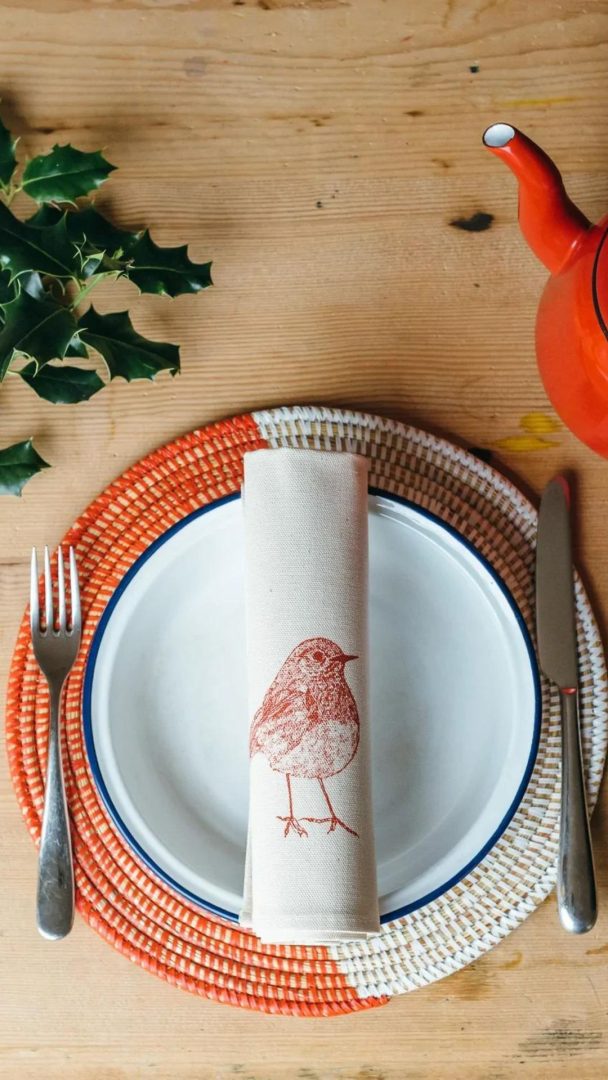 The Secret Garden Shop
Christmas Shopping Nights
A magical shopping experience located in the 18th-century grounds of Mount Congreve Estate. This year, we will feature a wide range of gifts, stocking fillers and gifts for under the tree that reflect the beauty of nature and the gardens. Discover a collection of luxury local artisan produce and unique gift ideas. Become a member to receive extra discounts.
Shop Christmas